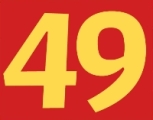 Forty nine reasons to love running -

Article by: Mat Barbour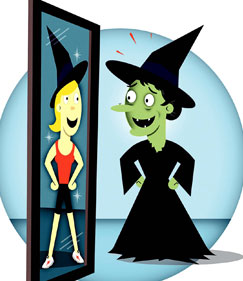 1. BULLET-PROOF BONES
Fifteen minutes of light jogging three times a week is all it takes to reduce your risk of developing osteoporosis in later life by up to 40 percent, according to the UK National Osteoporosis Society.
2. SAY BYE-BYE BELLY
Dublin University researchers report that a 64kg adult burns 1 600kJ in 30 minutes of running, compared with 1 200kJ while cycling and 1 100kJ while playing tennis. Translation? You blitz your belly up to 40 percent faster.
3. GET H-A-P-P-Y
"Mild to moderate exercise releases natural feel-good endorphins that help counter stress and literally make you happy," explains Andrew McCulloch, chief executive of the UK Mental Health Foundation.
4. HIT THE MARK
Some runners set distance or time goals, others focus on health or weight, and many run simply to relax. Running will help you achieve any goal you set your mind to.
5. YOU CAN KEEP ON GOING FOREVER
While other sports have a limited shelf-life, runners don't have to throw the towel in. Just look at 70-year-old legend Ron Hill, who hasn't missed a day's running since December 1964.
6. IT'S THE ALL-WEATHER ACTIVITY
Rain, cold, sun, wind there's no excuse not to get out there. Just strip off or layer up and see it as another challenge. It's an activity made bespoke for the unpredictable weather in this country!
7. OWN THE WORLD
Early-morning runs present truly beautiful experiences worth cherishing while the rest of the world sleeps, you're the first to break the sand on that beach, the deserted streets are yours and yours alone, you see the glory of the sun rise and you don't have to share it with anyone. How smug do you feel?
8. JOIN THE ZZZ-LIST
Stanford University School of Medicine researchers asked sedentary insomnia sufferers to jog for just 20-30 minutes every other day. The result? The time required to fall asleep was reduced by half, and sleep time increased by almost one hour.
9. GET REGULAR
According to experts from Bristol University, the benefi ts of running extend right to your core. "Physical activity helps decrease the time it takes food to move through the large intestine, thus limiting the amount of water absorbed back into your body, leaving you with softer stools that are easier to pass," explains gastroenterologist Dr Ken Heaton.
10. KEEP THE DOCTOR AT BAY
"Moderate exercise makes immune cells more active, so they're at the ready to fight off infection," says Cath Collins, chief dietician at St George's Hospital in London. In studies at the University of North Carolina, people who jogged for 15 minutes five days a week took half as many sick days as couch potatoes.
11. MEDALS ARE COOL
Silverware isn't just for Olympians. Enter a race, finish it, and you'll have your own to line up on your mantelpiece as proof of what you've managed to achieve.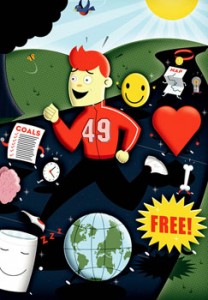 12. YOU DON'T NEED AN INSTRUCTION MANUAL
If you can walk, you can run. Simple as that.
13. GET TIME BACK ON YOUR SIDE
Whether loosely lodged in your mental schedule or typed into your Blackberry, your daily workout is a focal point of your day. It helps you organise everything else you need to do, often into B.R. (Before Run) and A.R. (After Run) time frames, as well as giving you time to absorb and ponder your daily itinerary.
14. YOU CAN BE AN ALL-ROUNDER
Whether you want to keep in prime shape like F1 champion Lewis Hamilton, or go 12 hard rounds like boxer Ricky Hatton, running is the place to begin.
15. REACH CREATIVE BREAKTHROUGHS
Writers, musicians, artists and all other kinds of creative professionals use running to solve mental blocks and make must-do-it-today decisions. Credit the flow of oxygen to your grey matter when it matters most, sparking your neurons and giving you breathing space away from the muddle of "real life".
16. HILLS: THE ULTIMATE KILOJOULE-KILLER
Now you know how to master the slopes, throw some into your runs and you'll burn up to 40 percent more kilojoules a 64kg runner will burn 5 400kJ running a 10 percent incline for an hour, compared with 3 800kJ on the flat.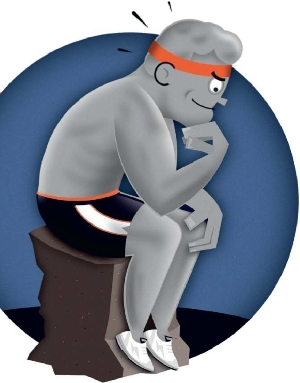 17. THINK FAST
Researchers from Illinois University found that an increase of five percent in cardio-respiratory fitness led to an improvement of up to 15 percent in mental tests.
18. MAKE A DIFFERENCE
Millions of runners worldwide turn their determination into fundraising efforts for the less fortunate. The Flora London Marathon is the single largest annual fundraising event in the world, having brought over R7.6-billion into the coff ers of good causes to date. If being part of that global community doesn't give you a warm glow, what will?
19. IMPROVE SEXY TIMES
A study from Cornell University in the US concluded that male runners have the sexual prowess of men two to five years younger, with females delaying the menopause by a similar amount of time. Meanwhile, research carried out at Harvard University found men over 50 who run at least three hours a week have a 30 percent lower risk of impotence than those who do little or no exercise.
20. IT CAN REPLACE A HARMFUL DEPENDENCY
- such as smoking, alcoholism, or overeating, says William Glasser, author of Positive Addiction (HarperPerennial Books). Result: you're a happier, healthier person getting the kind of fix that adds to rather than detracts from the good things in life.
21. THAT PB FEELING
Note the P here, being "personal" you set the goals, you put the work in, you get the results. Savour it.
22. END BOREDOM
The most mundane errand can be transformed into a training run from returning DVDs to taking the dog for a walk. Suddenly every journey has a double purpose, and most importantly, one you'll love.
23. THAT NEW-SHOE SMELL
You've read the reviews, chatted to fellow runners, tried on your top three and made your choice. Now they're here, in your hands. It's the start of a beautiful relationship.
24. THAT KNOWING NOD FROM A FELLOW COMPETITOR
The race is about to start and you see the same face from the last meet. Out of mutual respect and an acknowledgement of the challenge to come, you both nod. Nobody else knows it, but the gauntlet has been thrown down.
25. INDULGE YOUR WANDERLUST
There's simply no better way of getting to know a new city than pulling on your trainers and hitting the streets. As well as giving you necessary orientation, it'll energise you after your journey, reset your biological clock to any new time zone and give you the chance to meet locals in half the time.
26. SEE THE WORLD
What other sport is there where you get the chance to travel to all four corners of the earth in the name of fitness? From the New York to Rio de Janeiro marathons all the way to seeing parts of our own country you never even knew existed, it's a veritable ticket to ride.
27. YOU'VE GOT A FRIEND
We all go through phases in our lives, times when we run less. Work gets too busy. You go on holiday. That's fine. Running adapts itself to your ebbs and flows. Best of all, running is always there to take the strain when you need it most.
28. NUMBERS DON'T LIE
There's no leeway for dishonesty with running, from distances to times. You get back what you put in.
29. THE JOY OF FINDING A NEW ROUTE
Today you took a left rather than a right and suddenly found amazing views and a piece of solitude you never knew existed before now. Then you imagine how many more runs there are out there just waiting to be discovered…
30. BOOST YOUR BELLOWS
When running, an adult uses about 10 times the oxygen they would need when sitting in front of the television for the same period. Over time, regular jogging will strengthen the cardiovascular system, enabling your heart and lungs to work more efficiently, getting more oxygen where it's needed, quicker. This means you can do more exercise for less effort. How good does that sound?
31. BURN MORE FAT
"Even after running for 20 minutes or half an hour, you could be burning a higher amount of total kilojoules for a few hours after you stop," says sports physiologist Mark Simpson of Loughborough University's School of Sports Science.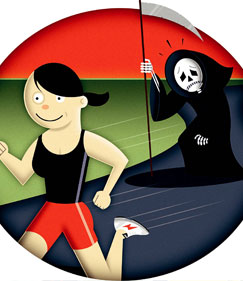 32. OUTRUN THE REAPER
Kings College London researchers compared 2 400 identical twins and found that those who did the equivalent of three 30-minute jogs a week were nine years "biologically younger" than their sedentary siblings, even after discounting other influences including body mass index (BMI) and smoking.
33. GET (A LEGAL) HIGH
Comparing the pre and postrun scans of runners, neurologists from the University of Bonn, Germany, found evidence of more opiate binding of the happy hormone endorphin in the frontal and limbic regions of the brain, areas known to be involved in emotional processing and stress.
34. APPRECIATE THE ENVIRONMENT
The days of Bush Junior's denial are long gone, and with Obama's new era comes a dawn of awakening the world needs your help. You crave fresh, clean air when you run. You long for soft trails, towering trees, pure water. You have plenty of time to ponder the big questions. You resolve: Save the Earth. You've got a vested interest.
35. A RUNNING CLUB CAN SAVE YOUR LIFE
A nine-year study from Harvard Medical School found those with the most friends cut their risk of death by more than 60 percent, reducing blood pressure and strengthening their immune system.
36. SPEND QUALITY TIME AS A FAMILY
It's one of the few activities that the whole family can do together. The smallest tyke can clamber into his jogging buggy, parents can take turns pushing, and Junior can follow along on his new two-wheeler. Hundreds of races have events for everyone in the family.
37.TEACH YOURSELF DISCIPLINE
Practise makes perfect, both in running and in life. Some of the most successful people are the ones with a modest amount of talent but a huge amount of discipline.
38. IT'S NOT ELITIST
You're struggling in last in the race but get the biggest cheer. You deserve it. After all, you've been running for longer than anyone else. What other sports are there where the backmarkers are applauded as much as the winners? Running's for everyone, regardless of talent.
39. BLITZ BODY BLEMISHES
"Running tones the buttocks and thighs quicker than any other exercise, which squeezes out the lingering fat," explains Dr James Fleming, author of Beat Cellulite Forever (Piatkus).
40. SIZE DOESN'T MATTER
Running is a great activity for every body type. There are no barriers to giving it a go.
41. YOU'RE IN CONTROL
Whatever the pressures of your job or personal life, you have the ultimate say in how much or little running you do. Squeeze in a pre-dawn blast, a lunchtime refresher or an evening stress-buster or none of the above. It's your call.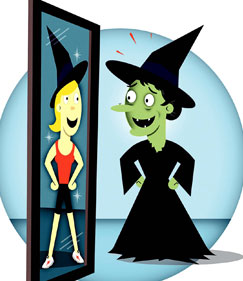 Follow marathon record holder Paula Radcliffe's lead, say researchers at Michigan University in the US, who found that mums-to-be who regularly exercise during pregnancy have an easier, less complicated labour, a quicker recovery and better overall mood throughout the nine months.
43. EXCUSE FOR A MASSAGE
Post-race, nothing quite beats the indulgence of a massage and the relaxed, floaty feeling as you walk back to real life.
44. GUILT-FREE SNACKING
Upping your salt intake is seldom a doctor's advice, but in the last few days before a marathon that's exactly what you should do giving you the perfect excuse to munch on chips. The salt in them helps protect against hyponatraemia, a condition caused by drinking too much water without enough sodium that can lead to disorientation, illness and in rare cases, death.
45. YOUR PERSONAL THERAPIST
There's no greater escape from the pressures and stresses of modern life than slipping on your trainers and just getting out there. It's just you and the road time to organise your life, think things through and invariably finish in a better place than when you set off .
46.TAKE A JOURNEY
You never know what you'll find. You don't know who you'll bump into or what you'll see. Even more interesting, who knows what thoughts might flash into your mind. Today's run could change your life in a way that you could never have imagined when you laced up your shoes.
47.IT'S CHEAP
All you need are shoes, shorts and a shirt.
48. SOCIALISE THIS
You can easily run and chat at the same time. Running is an extremely sociable sport that allows you to spend time with friends and catch up while exercising.
49. IRON OUT THE CREASES
Regular running can reduce the signs of ageing. "Increased circulation delivers oxygen and nutrients to skin cells more effectively, while flushing harmful toxins out," explains Dr Christopher Rowland Payne (www.thelondonclinic.co.uk). "Exercise creates the ideal environment within the body to optimise collagen production, helping reduce the appearance of wrinkles," adds Payne.